The Fixit Pro Magic pen Just £9.99!
+shipping and handling
Remove car scratches with Fix It!™, the fast-acting home repair kit to make scratches disappear for good. Fix It!™ works on any color, goes on clear and dries clear with UV hardeners to give the area a shiny and polished look. No sanding tools needed. No need to bring your car to a body shop, just apply Fix It!™ and watch car scratches disappear immediately. You can use Fix It!™ at home, on tiles and in the kitchen. Save money and hard work by getting a Fix It!™ today.
The fast action scratch remover from Simoniz
Goes on clear, dries clear, so it's virtually invisible
The resins fill the scratch while UV hardeners cure in natural sunlight
Repairs scratches like magic
No sanding tools or hard labor
For your car, for your home
Ships worldwide!
US, UK: Delivery in 2-5 days
Australia, Malaysia, Singapore, Accra, etc., most other countries: Delivery in 5-10 days via USPS
Buy Yours Now! Pay Securely with PayPal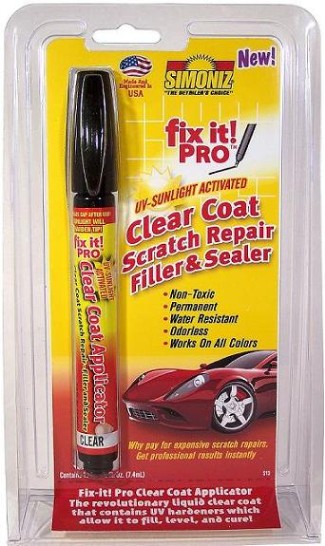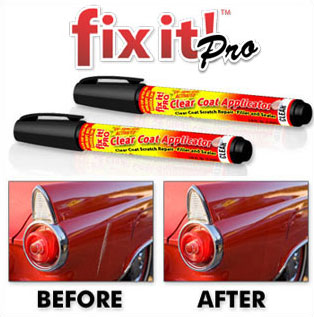 This pen is a must have for all private cars and garages. A great gift too. Works on home appliances too.
Always have one handy, you want to use this as soon as you get a scratch before it gets old for best effect. Works like magic anytime, every time.
Buy Yours Now, securely with PayPal